Prima Facie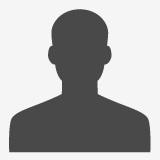 Prima Facie is a latin phrase that means "on the first appearance." Or more generally, something is presumed to be true unless rebutted by opposing evidence.  In the legal context, you typically have 1. a prima facie case; or 2. prima facie evidence.  A prima facie case is one in which the claimant presents sufficient evidence to support a legal claim.  Prima facie evidence is evidence that, unless rebutted, would prove a fact.
So how does this apply to criminal defense?  The answer to that lies in jury instructions.  At trial, the judge will always give instructions of the proceeding to the jury.  In the context of a per se DUI charge in New Hampshire, the judge may say that a breath test of .08 or higher is prima facie evidence of impairment.  This instruction is not a rebuttable presumption as that would imply burden shifting and is unconstitutional in the criminal setting.  However, this instruction represents a presumption of a fact necessary for the state to prove at trial.  You must rebutt that presumption to be successful. 
The above is just a quick outline of the phrase "prima facie" as it applies to criminal proceedings in New Hampshire.  If you've been charged with a crime, it is best to consult a local criminal defense attorney.