Post Bankruptcy Car Loans in New Hampshire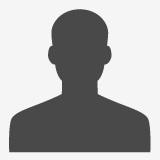 One of the downsides to bankruptcy is the ability to secure post filing credit.  Although a bankruptcy discharge wipes out pre filing debt and provides a fresh start to my clients it also negatively affects credit score and financing options.  If you have recently obtained a discharge in bankruptcy and need to purchase a vehicle, you may be having a difficult time working with the dealership or lender.  First, you can always pay cash but for most buyers, this is not feasible.  Second, you can look into dealers that offer their own financing or more "risk" willing lenders.  Expect to put down at least 20% and have a double digit rate, but don't get discouraged.  A car loan can go a long way in restoring your credit. 
Although we are based in New Hampshire, results will be similar out of state.