NH RSA 642:9 Assault by Prisoners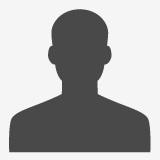 The statute reads:
I.  Any person held in official custody who commits an assault under RSA 631 is guilty of an offense under this section
II.  Aninmate is guilty of aggravated assault on a corrections staff member when, with intent to harass, threaten, or alarm a person whom the inmate knows or reasoanbly should know to be an employee of such facility, or an employee of any law enforcement agency, the inmate causes or attempts to cause such employee to come in contact with blood, seminal fluid, urine, or feces by throwing or expelling such fluid or material.
--
The statute then goes on to define terms in the body of the paragraphs I and II.  Make no mistake, Assault by Prisoners is a serious offense and when a police officer and other employee is involved this is a felony charge.