Is tailgating prohibited in New Hampshire?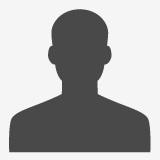 Yes it is.  Under RSA 265:25 Following Too Closely, The driver of a vehicle shall not follow another vehicle more closely than is reasonable and prudent, having due regard for speed of such vehicles and the traffic upon and the condition of the way.  So what does that mean?  It means if you get pulled over for tailgating, it is a complete judgment call for the officer involved. 
As a corollary to tailgating, if you have been out for dinner and had a couple glasses of wine, this would give an officer reasonable suspicion to pull you over and may invite field sobriety tests.  Watch how closely you follow cars, and be safe out there.