Habitual Offender - Do I need a lawyer?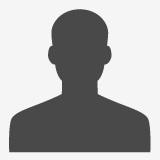 If you have received a Habitual Offender letter in the mail from the New Hampshire DMV, I highly suggest you contact a lawyer.  The New Hampshire DMV will certify a driver as a Habitual Offender when that driver accrues the following violations/crimes in a 5 year span:
3 majors
12 minors
Or a combination of majors and minors such as:
2 majors and 4 minors
Major violations are DWI, Reckless Driving, Driving after Suspension etc.
Minor violations are speeding, improper lane change etc. 
You have a right to a hearing before an examiner at the New Hampshire Department of Safety.  I can't stress enough that you should NOT ignore the letter.  If you do not appear before the hearings examiner, you could use your license for 4 years.  If you drive after being classified as a Habitual Offender, you are facing a felony and not less than 1 year in prison.  Call us to discuss your options.