Criminal Mischief in New Hampshire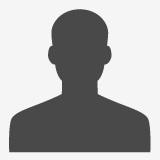 Criminal Mischief is defined under RSA 634:2.
"A person is guilty of criminal mischief who, having no right to do so nor any reasonable basis for belief of having such a right, purposely or recklessly damages property of another."
The statute takes into consideration the pecuniary loss when determining the degree of the charge.  Criminal mischief is typically charged as a misdemeanor but can be charged as a felony if the loss exceeds $1000.  Below is a newspaper article detailing a felonious criminal mischief charge.  In the story below,the Nashua man caused damages in the amount of $1500 so the state brought the charge as a felony.  
http://www.nashuatelegraph.com/news/984336-469/nashua-man-charged-with-felony-for-spinning.html